Richard Ojeda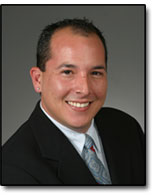 Born and raised in San Diego and a product of San Diego Unified School District, Richard truly understands the San Diego market and how to meet a client's special needs regarding real estate processes.
After graduating from Hoover High School, Richard enlisted in the United States Navy, where he served a tour of duty in Pearl Harbor, Hawaii. He then relocated to Carson City, Nevada, where he was employed by a top producing real estate agent, Bob Fredlund. It was this experience that instilled his passion, knowledge and enthusiasm for the real estate business. Since his return to San Diego, Richard has continued his education in acquiring a Bachelor's of Science degree in Information Technology in 2007. Currently, he is a Special Education teacher for the San Diego Unified District and will graduate with a Master's Degree in Special Education. Staying true to FHINSD's motto that "knowledge is power," he takes educating clients very seriously when it comes to real estate.
Richard is a "native San Diegan" who has enjoyed every aspect of living in America's finest city. He is committed to the personal satisfaction of his clients and the quality of customer service rendered.
Daniel Camacho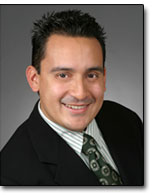 A transplant from the east coast, Daniel has called San Diego home for over 30 years. After graduating from Hoover High School in 1992, he obtained a Bachelors Degree in Political Science at San Diego State University. While in college, he helped open the original three-story Z Gallerie Gaslamp location.
In 2003, Daniel received a Masters Degree in Education from SDSU. Since 1998, Daniel has been giving back to the community by teaching at Point Loma, La Jolla, Hoover, Lincoln, and Kearny High School. He is currently teaching Marketing, Business Management and Ownership at the School of International Business.
As an owner of San Diego and Riverside properties, Daniel possesses a clear knowledge and understanding regarding real estate transactions. His genuine passion for education is seen through his personal commitment to his clients in helping educate and simplify the buying and selling process, thus achieving their real estate goals.